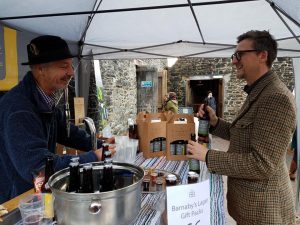 Thank you to Chloe and Lou for a spectacular Wonderland – Dartington Winter Makers Market. Fantastic to see familiar and new customers, as well as so many people coming back to our stall for a pint of "Barnaby's" whilst enjoying the music, food and atmosphere.
Can't wait for next year- book us in!
– Missed the event? You can buy the famous award winning organic vegan lagers online on our shop page.