A small brewery with big ideas
Barnaby's Brewhouse aims to be a completely sustainable business using renewable energy sources and repurposing or reusing all waste products.
The Old Stable block on Hole Farm is the perfect location for our organic brewery project. We are building the plant from second hand and reclaimed materials (largely from other breweries or dairies) and are developing a range of innovative process controls to manage brewing, fermentation and conditioning.

The site has a large solar panel farm and we are making the brewhouse as energy efficient as possible. We are also filtering our wastewater through a modular reed bed system before it is sprayed onto the fields.
By becoming part of the local eco-system at Riverford, it has also encouraged us to be organic and by using spring water from Riverford Organic Farm means we get exactly the right mineral profile for delicately flavoured lagers.

Our spent grain is fed directly to the Riverford Farm dairy cattle (which apparently helps to reduce methane emissions!) and our used hops are composted and used in the polytunnels at the local Field Kitchen.
We are certified organic by the Soil Association. We use organic malt and hops sourced in the UK and our water comes from a natural spring which rises the middle of organic farmland.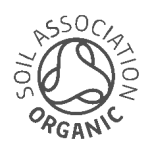 We propagate our own yeast using organic malt extract. We don't use any animal products to fine the beers as they are conditioned over time and then cold filtered – so our lagers are suitable for vegans too!